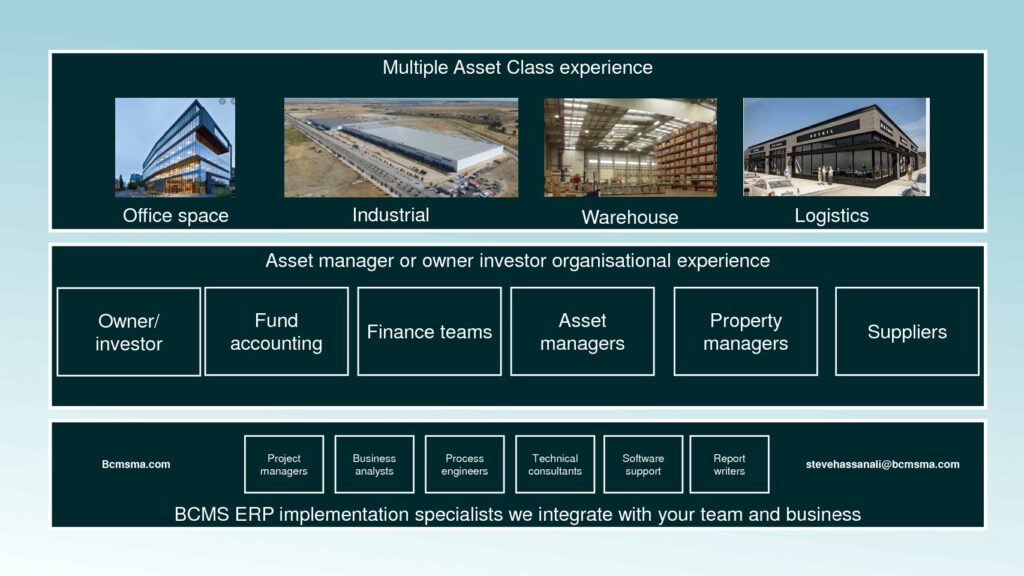 BCMS have consulted in Yardi Voyager implementations for a number of asset managers with assets across Europe.
Our typical projects follow a waterfall methodology and take the client through the business case, gathering requirements, functional design, build, user acceptance testing, training, cut over activities and data migration.
We are well versed in working with a number of stakeholders to build lasting relationships that bring long term success. Stakeholders include: Asset managers, Investment managers, Local accountants and tax authorities, Property managers, Technology teams and other third parties, of course including Yardi themselves!
Countries that we have experience in include the UK, mainland Europe, new territories of eastern Europe (Poland and Hungary) and the Nordics (Denmark, Sweden, Norway and Finland).