Looking to sell your business?
We are now part of Opulentia capital who have bought and sold over 96 companies in 29 industries and 8 locations.
We look to buy qualifying companies and bring them into our group structure to grow, build and benefit from cross selling and fertilisation of competencies to create a bigger entity. We look to simplify processes and management teams to gain advantages of economies of scale.
Some of the businesses we have built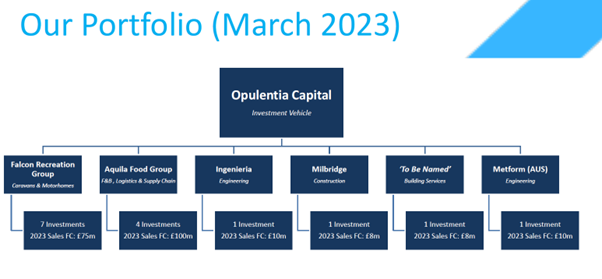 Some of the industries we operate in: